Recently, chess has suddenly become a game favored by Indonesians. The proof is that the sales of this game on the market have increased drastically. Nothing but the euphoria of the chess drama that occurred in Indonesia. Mr. Dadang Subur or better known as the Fan God, took the virtual world by storm by defeating a world-class chess master at Chees.com. This drama reached its peak when Master Dedy Corbuzier also highlighted this phenomenon through a podcast on his YouTube channel. He held a live chess match between Mr. Dadang Subur (Dewa Kipas) vs Grand Master Catur Irene Sukandar. Even though in the end the Fan God was defeated with a score of 3-0, it did not make the Indonesian public curious about this chess game itself. So that you no longer feel curious about this game, here are the facts you need to know about the game of chess.
History of Chess
Chess is believed to have first appeared in the 7th century in northern India, as Chaturanga. This game is also believed to be the ancestor of similar strategy games that emerged in various other countries, such as xiangqi (Chinese chess), shogi (Japanese chess), and janggi (Korean chess). Meanwhile, chess began to enter Europe around the 9th century, where the Umayyad conquest of Hispania occurred. The chess pieces we know today took their form in the late 15th century in Spain and only had rules that had been standardized in the 19th century.
Kinds of Chess Pieces
The game of chess is played by two people who compete with each other and each player has 16 pieces with the composition of one King (King), one Queen (Queen), two Ministers (Bishop), two horses (Knight), two rooks (Rook), eight warrior (pawn). Each of these types has different attack movements.
• King: moves in all directions from front-back, right-left, diagonally-vertically, and black-and-white. But unfortunately the king can only move one step.
• Queen: moves in all directions without any step restrictions, provided there are no other pieces blocking his steps.
• Minister: moves diagonally with free strides, but only in one type of square color, black or white.
• Rook: moves horizontally and vertically at a free pace, as long as nothing gets in the way.
• Horse: moves in the letter L, which means two straight square steps followed by one tile right or left. This piece has the advantage over other pieces, which is that it can jump over the pieces in front of it.
• Pawns: can only move forward and move diagonally if eating opponent's pawns. The unique thing about this pawn is that when a pawn has reached the area of ​​the opponent's last tile, it can be exchanged for pieces that have been eaten by the opponent.
Chess as a Thinker Branch
Have you ever wondered why chess can be categorized as a sport? Of course the answer is that this game has met the requirements as a form of strategic thinking sport. Chess games can be categorized as slot online games that require thinking power to understand number patterns and strategies to look for opportunities. Because in chess, athletes are required to be physically and mentally ready to run every match. By relying on the ability to think, this game tests every strategy that is always changing when the opponent's movements do not match what is expected.
Have you understood the facts about the game of chess? So after this you can apply it in live chess matches and show your greatest strategy.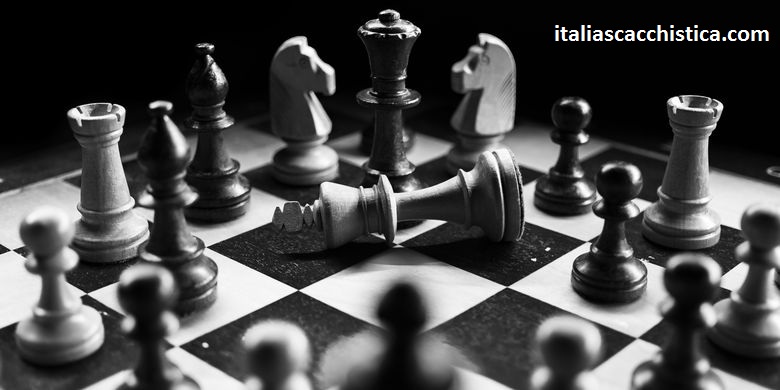 Cara bermain catur untuk pemula – Ingin belajar cara bermain catur? Kami tidak menyalahkan Anda; itu mungkin permainan papan klasik klasik . Jauh dari yang baru, permainan meja di pusat Netflix's The Queen's Gambit berasal dari abad keenam, dimainkan oleh raja abad pertengahan, dan masih dinikmati oleh pemain di seluruh dunia hingga saat ini.
Cara bermain catur untuk pemula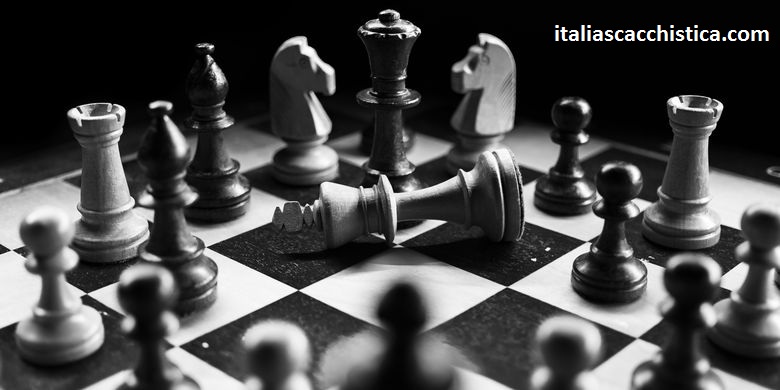 italiascacchistica – Baik Anda pemain baru yang baru pertama kali bermain papan catur, atau ingin penyegaran aturan cepat sebelum memulai permainan, kami telah membantu Anda dengan panduan praktis ini.Aturan catur tidak serumit kelihatannya. Game ini dapat menyenangkan bagi anak-anak seperti halnya bagi grandmaster veteran, dan Anda dapat mempelajari semua aturan dasarnya dengan cepat.
Baca Juga : Cara Bermain Catur
Bahkan jika Anda hanya fokus pada dasar-dasarnya, Anda akan segera mengerti mengapa ini masih dianggap sebagai salah satu permainan papan terbaik .
Jadi, baca terus untuk mempelajari cara bermain catur. Kami akan memandu Anda melalui semua dasar-dasarnya, termasuk pengaturan papan permainan, aturan gerakan setiap bidak catur, gerakan khusus, dan bahkan beberapa strategi catur dasar untuk membantu Anda memulai. Panduan pemula ini paling cocok untuk pemain baru yang ingin bermain santai, dan akan menyiapkan Anda dengan semua yang perlu Anda ketahui.
Pengaturan Catur
Anda telah mengambil papan dan potongan-potongan yang campur aduk, tetapi bagaimana Anda mengatur permainannya? Pertama, pastikan papan diletakkan sedemikian rupa sehingga kotak putih berada di sudut kanan bawah sisi yang menghadap setiap pemain.Sekarang datang bidak catur. Setiap pemain mengatur bagian mereka dengan cara yang sama, dan mengisi dua baris kotak yang paling dekat dengan mereka. Baris pertama (yaitu, yang paling dekat dengan tepi papan), mengikuti pengaturan khusus: Benteng (Benteng) ditempatkan di setiap sudut, Ksatria di sebelahnya, dan kemudian datang Uskup.
Royalti mengisi dua kotak yang tersisa. Tempatkan Ratu Anda di kotak yang sesuai dengan warnanya (jadi, jika Anda bermain putih, tempatkan Ratu Anda di kotak putih), dan Raja Anda di kotak tunggal yang tersisa.Baris kedua mudah diisi: letakkan pion di setiap kotak. Itu dia. Setiap pemain sekarang harus memiliki dua baris yang terisi.
Aturan Catur
Bermain catur tidak serumit seperti yang terlihat pertama kali. Setiap giliran, satu pemain menggerakkan salah satu bidak mereka, dengan giliran bergantian antar pemain. Anda tidak pernah diizinkan untuk melewatkan langkah Anda atau menahan diri untuk tidak bergerak, tetapi dapat memindahkan bagian apa pun yang menjadi milik Anda.
Tetapi seperti kebanyakan permainan papan strategi , catur tidak berfokus pada navigasi yang ramah, tetapi dominasi. Jika Anda memindahkan bidak ke kotak yang saat ini ditempati oleh lawan, Anda akan 'menangkapnya': memindahkan bidak lawan Anda secara permanen dari papan, dan menempatkan bidak Anda di tempat ia pernah berdiri.
Menangkap adalah inti dari tujuan permainan. Ketika seorang Raja ditempatkan pada posisi di mana ia akan ditangkap pada giliran berikutnya, mereka berada dalam 'cek'. Pemain di cek harus menggunakan giliran mereka untuk menghentikan Raja mereka dari ditangkap giliran berikutnya, membuat diri mereka keluar dari cek.
Mereka mungkin melakukan ini dengan menangkap bidak musuh yang disiapkan untuk menyerang Raja mereka, memblokir bidak penyerang, atau memindahkan Raja mereka ke kotak lain yang tidak terkendali.Juga, Anda tidak dapat membuat langkah yang Anda akan menempatkan Raja Anda di cek. Itu akan secara efektif memberikan kemenangan kepada lawan Anda.
Tujuan dari permainan ini adalah untuk 'skakmat' Raja lawan Anda. Ini adalah situasi di mana Raja mereka terkendali, dan tidak ada kemungkinan langkah yang bisa dilakukan untuk melarikan diri. Dapatkan situasi di mana Raja lawan Anda pasti akan ditangkap pada giliran berikutnya, dan Anda akan memenangkan permainan.Catur juga bisa dimenangkan jika lawan Anda mengundurkan diri, memberikan kemenangan kepada Anda.
Ini mungkin berakhir dengan jalan buntu jika tidak ada pemain yang bisa melakukan gerakan legal lagi, atau permainan mencapai 'posisi mati', di mana tidak ada pemain yang bisa menang melalui gerakan legal. Kebuntuan jarang terjadi, dan Anda akan menemukan permainan awal Anda berakhir dengan lebih banyak pengunduran diri daripada skakmat atau seri.Dalam setiap permainan catur, Putih menjadi yang pertama. Tetapkan warna secara acak untuk setiap pemain, seperti dengan melempar koin.
Cara Memindahkan Bidak Catur
Setiap jenis bidak catur mengikuti aturan gerakannya sendiri. Namun, ada beberapa ketentuan umum yang dibagikan di antara mereka semua.Pertama, tidak ada bidak yang dapat melewati bidak lain, baik bidak itu milik Anda maupun lawan. Kedua, Anda hanya dapat memindahkan bidak Anda ke kotak yang ditempati bidak lain dengan menangkap bidak itu (dan Anda hanya dapat menangkap bidak musuh). Ketiga, ketika Anda menangkap bidak musuh, itu adalah akhir dari gerakan – Anda tidak dapat terus menggerakkan bidak Anda; itu tetap di alun-alun tempat Anda menangkap bidak musuh.Adapun aturan khusus setiap bidak catur, kita akan membahas satu per satu – dimulai dengan pion rendahan:
Bidak
Pion bergerak lurus ke depan satu kotak. Sederhana.Namun, jika pion belum bergerak (yaitu, jika berada di kotak awal), Anda dapat memilih untuk memindahkannya ke depan dua spasi, bukan satu.Pion juga tidak biasa karena mereka menangkap bidak lawan secara berbeda dari cara mereka bergerak. Pion menangkap bidak dengan menggerakkan satu kotak secara diagonal ke kiri atau kanan di depannya. Mereka tidak dapat menangkap mundur, dan hanya dapat bergeser secara diagonal jika menangkap bidak lain, bukan saat hanya bergerak.
Benteng (Kastil)
Benteng memindahkan sejumlah kotak secara horizontal atau vertikal ke segala arah. Mereka tidak bisa bergerak secara diagonal, dan harus bergerak dalam satu garis lurus.
Uskup
Uskup memindahkan sejumlah kotak secara diagonal ke segala arah. Mereka tidak dapat bergerak secara horizontal atau vertikal, dan harus bergerak dalam satu garis lurus.Jika Anda melihat papan catur Anda ketika bidak-bidaknya diatur, Anda akan melihat bahwa Anda memiliki satu uskup di kotak putih, dan yang lainnya di kotak hitam. Karena mereka hanya bisa bergerak secara diagonal, mereka akan terikat dengan warna-warna ini untuk seluruh permainan.
Ksatria
Ksatria bergerak dalam pola 'L': memajukan dua kotak secara horizontal, lalu satu kotak secara vertikal; atau dua kotak secara vertikal, dan satu kotak secara horizontal. Mereka harus bergerak sejauh 'L', jadi tidak bisa berhenti setelah hanya memindahkan beberapa kotak secara horizontal, katakanlah.Yang terpenting, Ksatria dapat bergerak melalui bidak lain, memungkinkan mereka mendarat di belakang musuh. Ini paling baik dianggap sebagai Knight melompati lawan-lawannya.
Ratu
Queens dapat memindahkan sejumlah kotak secara diagonal, horizontal, atau vertikal. Mereka adalah persilangan antara Benteng dan Uskup, dan merupakan bidak terkuat di Catur.Namun, Queens hanya bisa bergerak dalam satu garis lurus. Itu berarti Anda tidak dapat memindahkan Ratu secara diagonal melintasi papan, lalu memindahkannya secara vertikal ke atas, dan akhirnya menggesernya secara horizontal pada putaran yang sama. Anda harus melakukan masing-masing gerakan tersebut secara bergantian.
Raja
Raja memindahkan satu kotak secara diagonal, horizontal, atau vertikal ke segala arah. Itu membuat Raja menjadi bagian yang cukup lemah yang paling baik dilindungi oleh orang-orang di sekitarnya.Namun, ingatlah bahwa Anda tidak dapat mengendalikan Raja Anda.
Gerakan Khusus Catur
Promosi Gadai
Jika Anda berhasil memindahkan pion ke sisi berlawanan dari papan, pion itu akan dipromosikan menjadi Ratu, Benteng, Uskup, atau Ksatria. Anda dapat memilih bidak yang akan diubah, meskipun Ratu adalah pilihan biasa mengingat kekuatan bidak tersebut. Letakkan bidak baru di kotak yang saat ini ditempati oleh Pion, dan lepaskan Pion dari papan.
Bidak baru mengikuti semua aturan gerakan yang biasa ia lakukan, seolah-olah bidak itu tidak pernah menjadi bidak. Tidak ada batasan jumlah pion yang dapat Anda promosikan selama permainan, dan pilihan promosi Anda juga tidak dibatasi oleh bidak yang ditangkap sebelumnya. Anda secara teoritis dapat mengubah setiap pion menjadi Ratu, dan menempatkan semuanya di papan pada saat yang bersamaan.
en passant
Sering dilupakan oleh pemain pemula, en passant adalah gerakan yang kuat. Ini akan berperan ketika Anda menggerakkan pion ke depan dua kotak dari posisi awalnya. Jika dengan menggerakkan bidak dua kotak, bukan satu, Anda memindahkannya ke atas kotak di mana bidak lawan bisa menangkapnya, bidak Anda dapat ditangkap oleh lawan pada giliran berikutnya, seolah-olah Anda hanya memindahkan bidak satu kotak . Idenya adalah bahwa Anda tidak dapat menghindari penangkapan dengan memanfaatkan dorongan gerakan dua kotak pion Anda.Lawan Anda harus memanggil en passant pada giliran berikutnya (yaitu segera mengikuti gerakan pion Anda). Jika mereka lupa, maka itu sial bagi mereka, dan mereka kehilangan kesempatan untuk menangkap pion Anda menggunakan en passant.
Kastil
Castling melibatkan memindahkan Raja Anda dan salah satu Benteng Anda dalam satu putaran. Untuk melakukannya, pindahkan Raja Anda dua kotak ke Benteng pilihan Anda, sebelum menempatkan Benteng di kotak yang berdekatan di sisi lain Raja. Anda akan berakhir dengan Raja dan Benteng Anda berkumpul di samping satu sama lain menuju satu sisi papan. Baik Benteng dapat digunakan dalam manuver.Namun, castling adalah gerakan yang sangat situasional yang membutuhkan dua syarat yang harus dipenuhi: Benteng dan Raja belum bergerak dalam permainan, dan tidak ada bidak di antara mereka.
Anda juga tidak dapat melakukan rokade jika Raja Anda dalam keadaan cek, yang secara efektif berarti Anda tidak dapat menggunakan rokade sebagai cara untuk melarikan diri dari cek. Juga, seperti biasa, rokade tidak dapat digunakan jika itu akan membuat Raja Anda terkendali.Kastil yang menggunakan Benteng yang paling dekat dengan Raja disebut kastil 'sisi raja', sedangkan kastil yang menggunakan Benteng yang paling dekat dengan posisi awal Ratu disebut 'sisi ratu'.
Strategi Catur
Sekarang Anda tahu cara bermain Catur, tetapi bagaimana Anda menang? Berikut adalah beberapa strategi Catur untuk pemula yang akan membantu. Itu adalah petunjuk dasar yang mudah diikuti, tetapi harus memberi Anda keunggulan atas lawan Anda. Bahkan grandmaster paling maju pun mengikuti strategi ini.Kontrol bagian tengah papan.
Pada awal setiap permainan Catur, bagian tengah papan sepenuhnya terbuka. Pindahkan potongan Anda ke ruang kosong lebih awal untuk mengendalikan papan dan meraih keuntungan. Mengambil bagian tengah untuk diri sendiri akan membatasi opsi gerakan lawan Anda, sambil membebaskan ruang untuk bidak Anda sendiri. Daripada mundur saat lawan Anda maju, lakukan perlawanan terhadap mereka.
Pindahkan beberapa bagian di awal . Dalam putaran pembukaan permainan Catur, mungkin tergoda untuk fokus pada satu bidak. Memindahkan satu bidak melintasi beberapa putaran mungkin tampak seperti cara terbaik untuk menyerang lawan dengan cepat. Tapi itu biasanya resep untuk bencana. Saat Anda melakukan galavanting di seluruh papan, lawan Anda mungkin telah mengembangkan seluruh garis depan mereka, mengambil bagian tengah papan, dan menempatkan Anda di belakang. Pastikan untuk memindahkan beberapa bagian dalam beberapa putaran pembukaan untuk memberi diri Anda fondasi yang kokoh.
Pertahankan Rajamu . Raja adalah bidak terpenting dalam Catur. Anda harus menjaganya tetap aman setiap saat. Itu berarti tidak memindahkannya ke tempat terbuka, atau meninggalkannya terlalu dini dengan memindahkan semua bagian tetangganya. Sebagai aturan praktis yang baik, yang terbaik adalah kastil Raja Anda sesegera mungkin. Dengan memindahkan Raja Anda dari pusat papan, Anda menempatkannya ke tempat yang aman, sambil membawa benteng Anda ke posisi yang lebih berguna.
Cara Belajar Catur
Ketika datang untuk belajar bermain catur, latihan menjadi sempurna. Setelah membaca aturan dasar, duduklah bersama seorang teman untuk mencoba menyiapkan dan memainkan game percobaan.Jangan khawatir tentang gerakan khusus untuk saat ini. Alih-alih, fokuslah untuk menghafal metode gerakan keenam bidak tersebut, dan mengidentifikasi kapan seorang Raja berada dalam posisi skak atau skakmat. Jauhkan penjelasan aturan ini berguna, sehingga Anda dapat dengan mudah merujuk kembali jika Anda buntu.
Jika Anda tidak memiliki bidak atau papan catur, tidak masalah. Catur berfungsi sebagai permainan papan online yang fantastis , dan ada banyak versi internet yang dioptimalkan dengan baik yang gratis untuk dimainkan. Kami rasa chess.com adalah yang terbaik di antara mereka karena memungkinkan Anda berlatih melawan bot, atau menantang teman Anda.
Meskipun catur memiliki reputasi untuk menuntut secara kognitif, catur paling baik dimainkan dengan cara apa pun yang Anda rasa paling nyaman. Itu mungkin berarti dengan cepat berlari melalui permainan, dan memindahkan potongan dengan sedikit pemikiran strategis untuk menanamkan aturan mereka di kepala Anda. Mainkan dengan cara apapun yang menurut Anda menyenangkan, bermanfaat, dan menghibur.